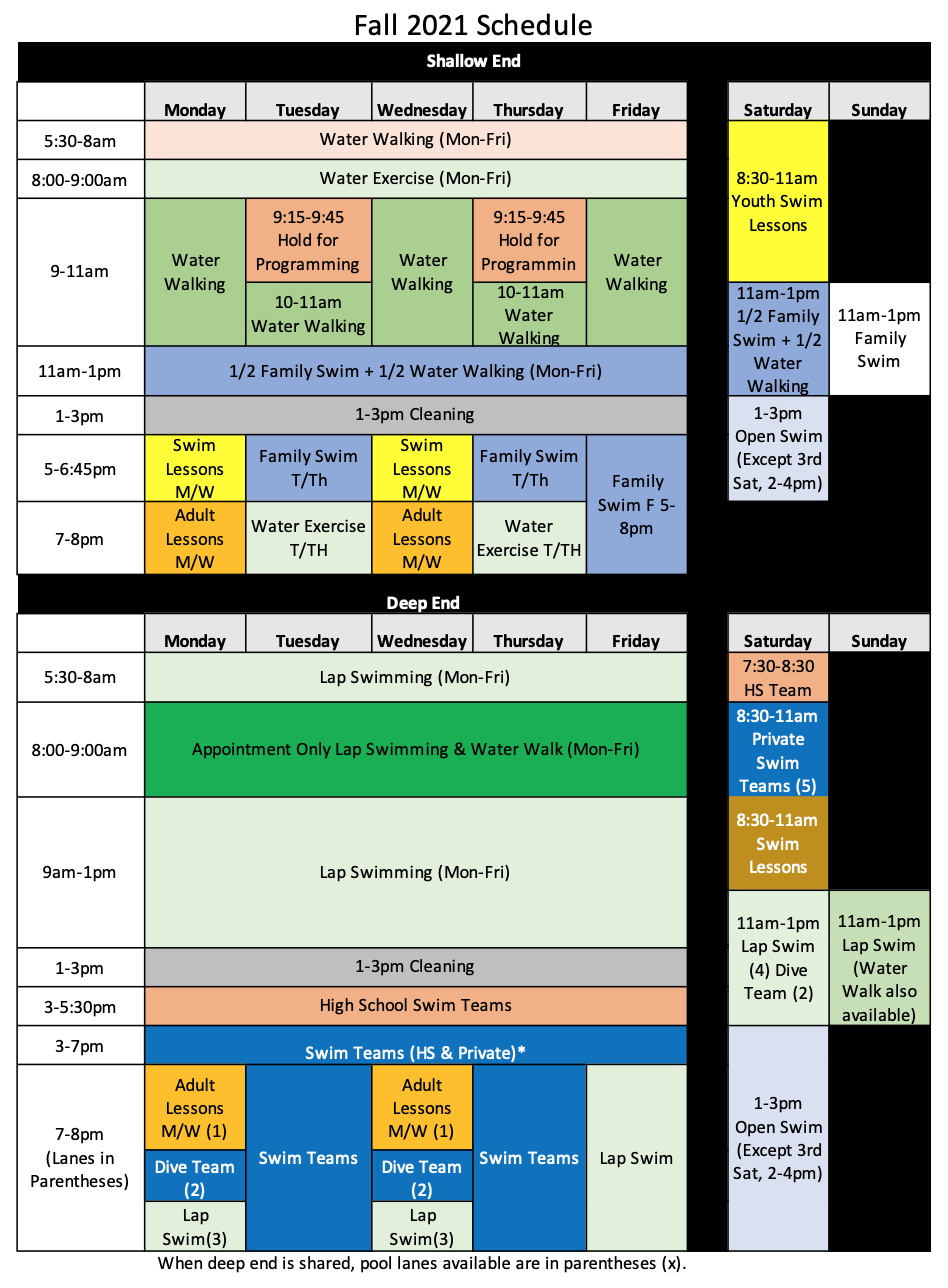 Effective August 23 we will be updating the pool to our Fall Schedule to accommodate the Mount Rainier High School Girls and Boys Seasons through mid-February. Below is a summary of the largest changes. For more detailed information visit our website.
UPDATED SCHEDULE: See schedule (effective August 23rd) above. 
NOW OPEN SUNDAYS: Effective Sunday, August 29, the Mount Rainier Pool will be open from 11:00am-1:00pm for Family Swim, Water Walking and Lap Swim.
APPOINTED LAP SWIMMING TIMES: For those of you who still want your own space, we will continue to have appointment only time from 8:00-9:00am. Patrons can make reservations up to two-business days before.
IMPORTANT! MASK MANDATE: All patrons, must wear a mask outside the water!  Patrons are not required to wear a mask in the water, but please limit interactions with other households. Chairs will be left by your lanes in the deep end and the side of the pool in the shallow end to store your masks while you are in the water. We also only limit one patron per shower stall and ask you to keep at least six feet of distance. (Note-These directions may change, as we should get updated guidance by the State Department of Health, Water Recreation Facilities next week. We will send out an update if anything changes.) We appreciate you helping us provide a safe and healthy environment! Click here for more information.
MORE INFORMATION: Click here for more information.