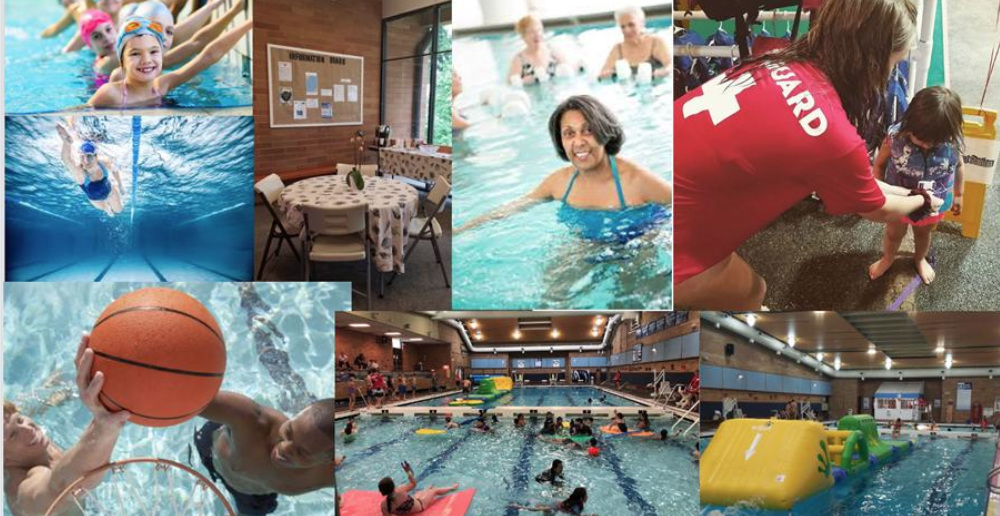 (March 12) Mask mandate has ended. Masks are recommended, but not required at the Mount Rainier Pool.
Vaccine Verification Ends Tuesday, March 1st…
The Mount Rainier Pool is excited to announce special days returning, updated evening hours and the end of vaccination verification for visitors.
Returning special days in March include:
Free Senior Thursday (includes water exercise) – Thursday, March 3 (All-Day)
$1 First Saturday Open Swim – Saturday, March 5, 1:30-3pm
Wibit 3rd Saturday Open Swim – Saturday, MARCH 19, 12:30-2pm*
*Special time to accommodate for Parkside PTSA Swim Party. 
For more information on these events, click here.
UPDATED T/TH EVENING HOURS
The Mount Rainier Pool will be updating its Tuesday and Thursday evening hours to accommodate a private swim team from 4:30-6:30pm. Lap Swim on these evenings will be available from 6:30-8pm.
See schedule at bottom of email for more information.
VACCINE VERIFICATION ENDS TUESDAY (3/1)
In accordance with King County's vaccine verification proclamation. Mount Rainier Pool will no longer check for vaccine verifications. This will take effect on Tuesday, March 1st.
We still will require patrons to wear their masks outside the water and recommend socially distancing in the water. Please help us by following these requests.
For more information about changes to the vaccine verification, visit Seattle-King County Public Health: https://kingcounty.gov/depts/health/covid-19/current-guidance/verify.aspx 
SATURDAY OPEN SWIMS
The Mount Rainier Pool is bringing back its Special Saturday Swims including $1 Open Swims the First Saturday and Wibit Swims the Third Saturday. The Second and Fourth Saturdays will be regular Open Swims with regular rates.
All Open Swims are from 1:30-3pm, with the exception of Wibit Swims, 12:30-2pm*. 
*Wibit swims are earlier to accommodate PTSA Swims. 
QUESTIONS
Do you have more questions or would like to speak to someone in person? Our staff, is here to help. You can call them directly at (206) 824-4722 or email them at frontdesk@mtrainierpool.com. 
Office hours are:
Monday-Friday, 9:30am-1pm & 5-7pm
Saturday, 9am-3pm
Sunday, 11am-1pm
We hope to have more information on other programming coming in the future as conditions change! Thank you for following these communications.