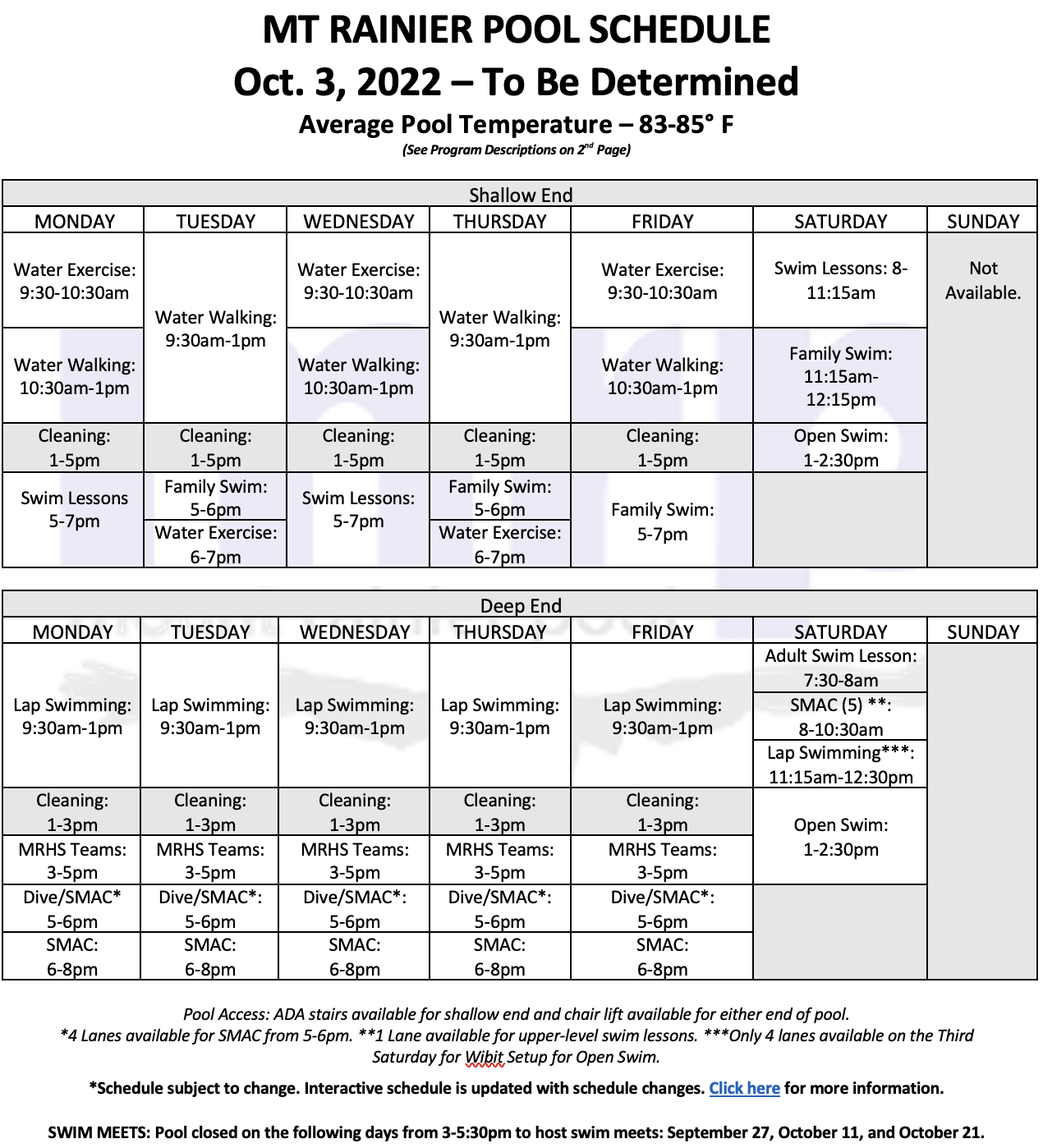 The Mount Rainier Pool will be updating its schedule for swim lessons and the return of Saturday Open Swims. We will also be bringing back special events and PTSA swims for Des Moines Elementary Schools (more information coming soon).
OPEN SWIMS: Saturday Open Swims are back with $1 First Saturday Swims and Third Saturday Wibit Swims. Our first open swim is Saturday, October 1 with the $1 Open Swim.
SPECIAL EVENTS: We will be hosting a Halloween Swim on Saturday, October 29 from 1-3pm. More information coming soon!
SWIM LESSON INFORMATION: If you missed our last email with Fall Swim Lesson information, click here.
Link to schedule coming soon (October 3).