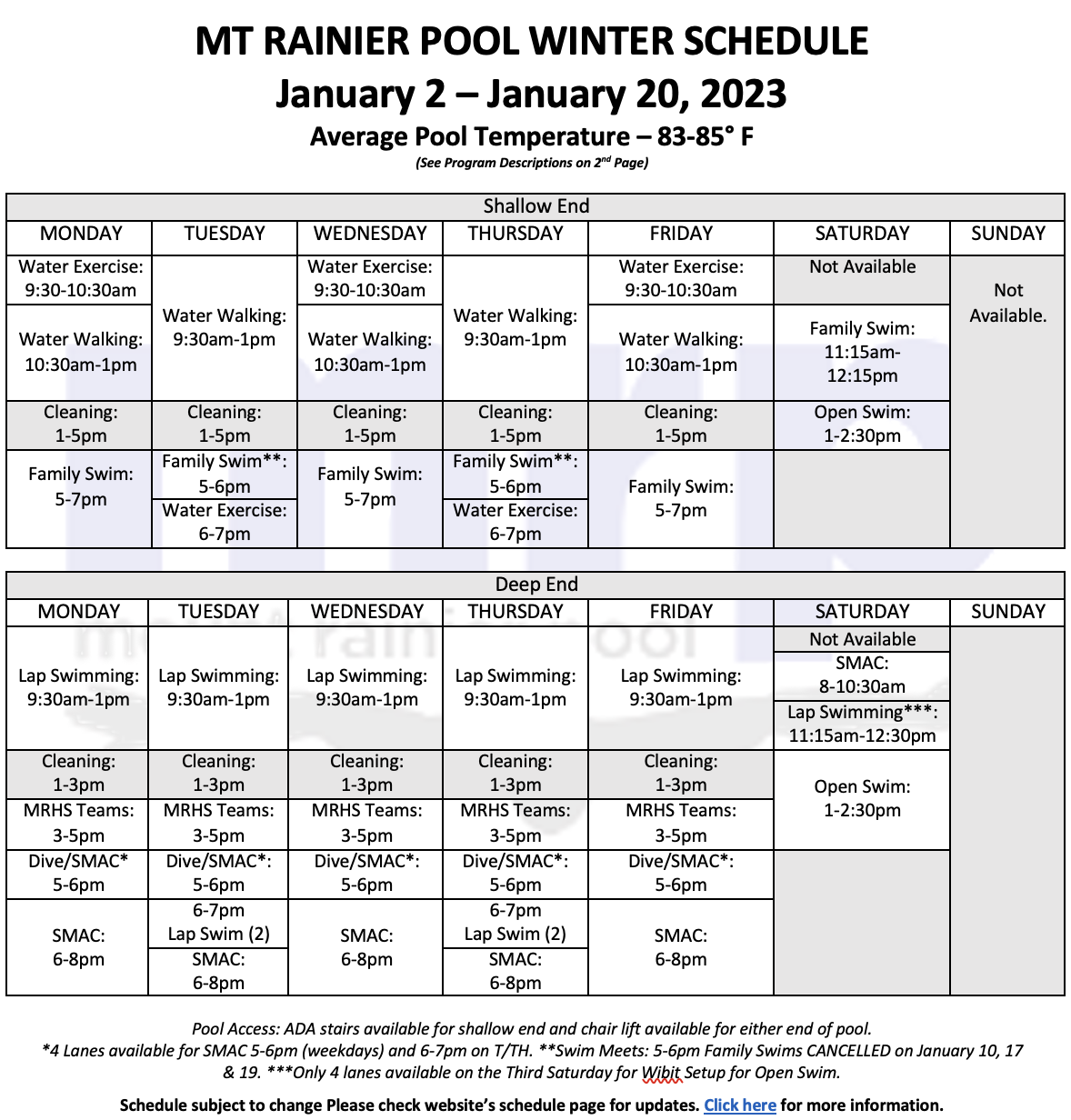 NEW YEAR'S WEEKEND SCHEDULE: Just a reminder that we will be open Saturday, December 31 from 11am-1pm, and closed on Sunday, January 1. All other days we should be open regular hours.
RATE CHANGES: Effective January 2nd, 2023, our new rates go into affect including lower adult pass 3-month and annual passes. All other rates will be on hold and will be re-evaluated this summer. Click here to view the rate changes.
PROGRAMMING UPDATES: We have early morning and birthday parties on hold until March. This is due to staff availability. We have opened lifeguard with benefits positions in hopes of filling these positions and hope to reestablish these services in March. Click here to view our jobs page.
SWIM LESSON INFORMATION: If you missed our last email with Winter Swim Lesson information, click here.
SATURDAY OPEN SWIMS: We will continue to offer the Saturday Open Swims from 1-2:30pm. The first Saturday will be $1.00 Open Swims and the Third Saturday as Wibit Obstacle Course Swims. We will also be hosting Des Moines PTSA events after the Wibit Open Swims. These events will be communicated through your PTSA. Please contact your PTSA for more information.
CLICK HERE to download a (pdf) copy of the January 2-20 schedule.