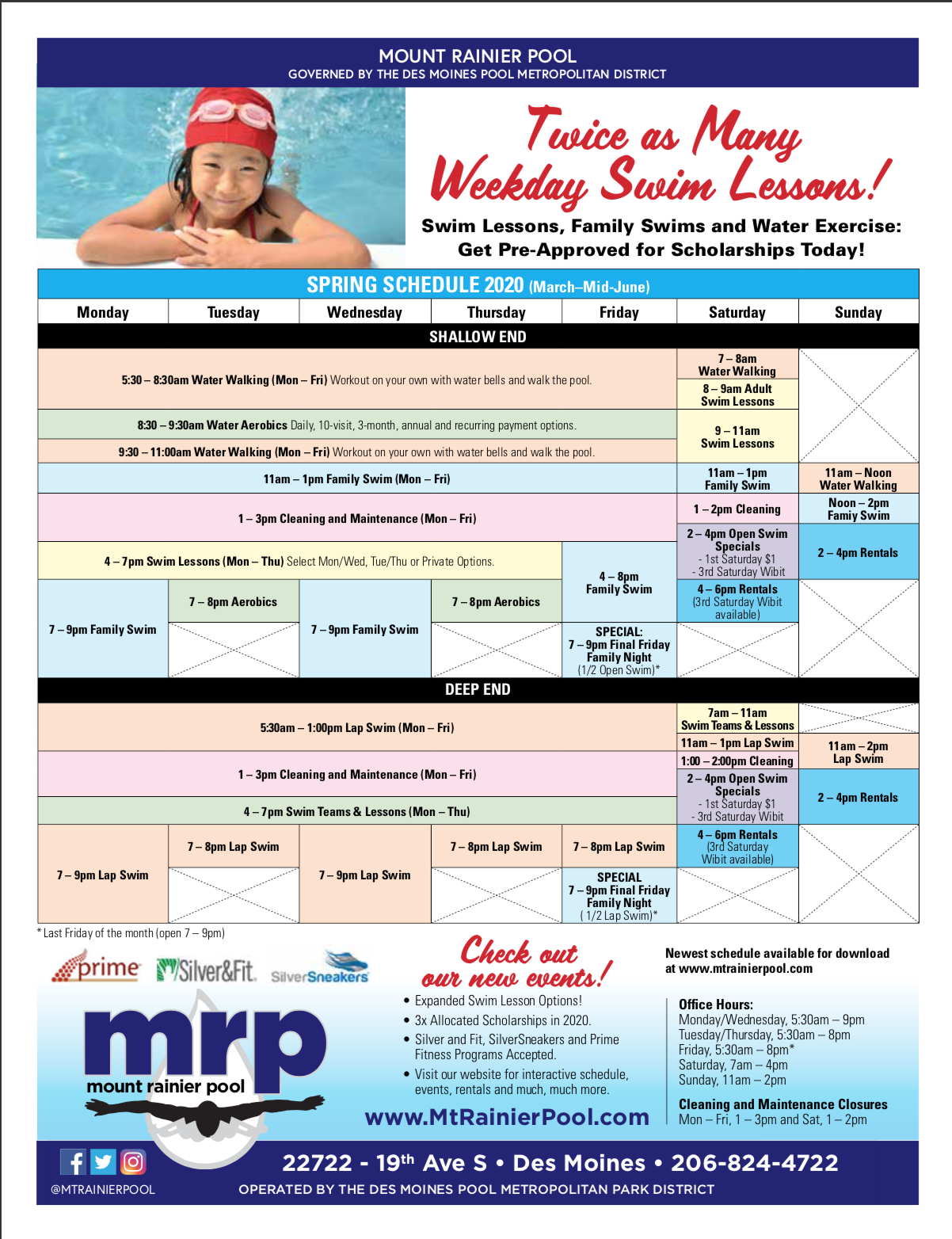 Get more from your swim lessons, more water walking and more Family Fun this Spring! The Mount Rainier Pool is excited to announce its Spring schedule (March 1 through Mid-June)! We hope you enjoy the changes!
2x the Weekday Swim Lessons!

Expanded Sunday Hours!

Weekend Water Walking!

Final Friday Family Fun Nights!
Click here for interactive schedule or PDF schedule below.
For more detailed information, including breakdowns of swims/programs, reduced days/closures and an interactive schedule with exact lanes available during lap swims click here.