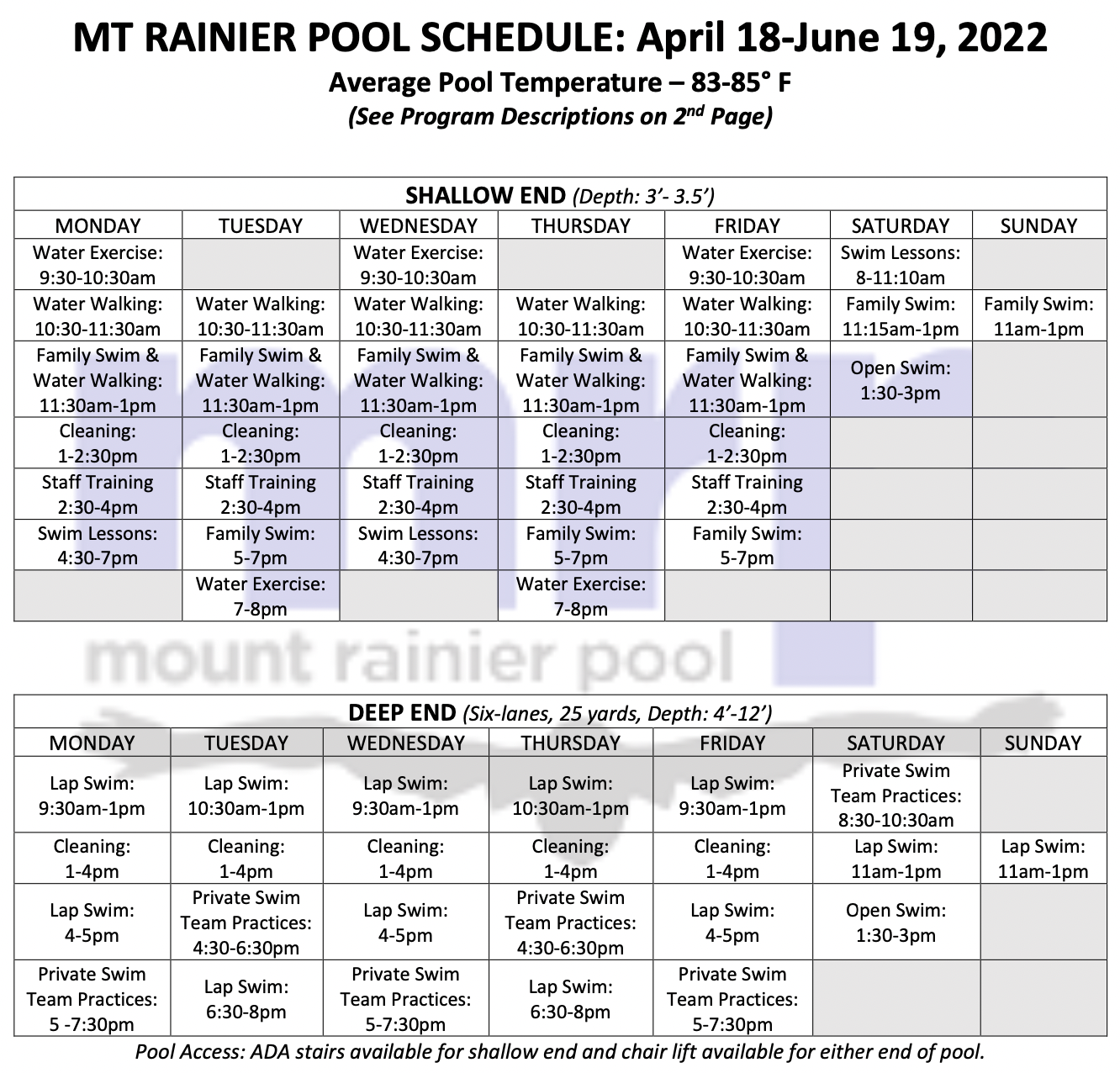 Find the perfect time to swim with our new schedule starting on April 18th. We have also updated the format of our schedules to be easier to use. Click here to view our new downloadable (pdf) schedule.
COVID-19: Masks are no longer required at the Mount Rainier Pool. Anyone who wishes to continue wearing a mask may choose to do so and that choice will be respected. Vaccinations are also no longer required for usage, but are required to work at the pool.
Swim Lessons/SEEK Grant Update: The swim lesson grant program is currently full with around 175 students participating in lessons. We will have more lessons coming this Spring and Summer, if you would like to get more information on swim lessons, click here to view the swim lesson page.
Upcoming Closure: The pool will be closed on Sunday, April 17.
Other Upcoming Events: Below is a list of other events coming up over the next couple of weeks:
Saturday, April 23 – Wibit Swim (See Special Daily Schedule In Link Below)*
Thursday, May 5 – Free Senior Thursday
Saturday, May 7 – $1 Open Swim
Saturday, May 21 – Wibit Swim
Monday, May 30 – Closed for Memorial Day
All programming is subject to change with the directives, so please sign up for notifications and add us as a contact to ensure our messages are not being sent to junk mail. This will help you get the most up-to-date information.
Click here (coming soon) to view the entire message.