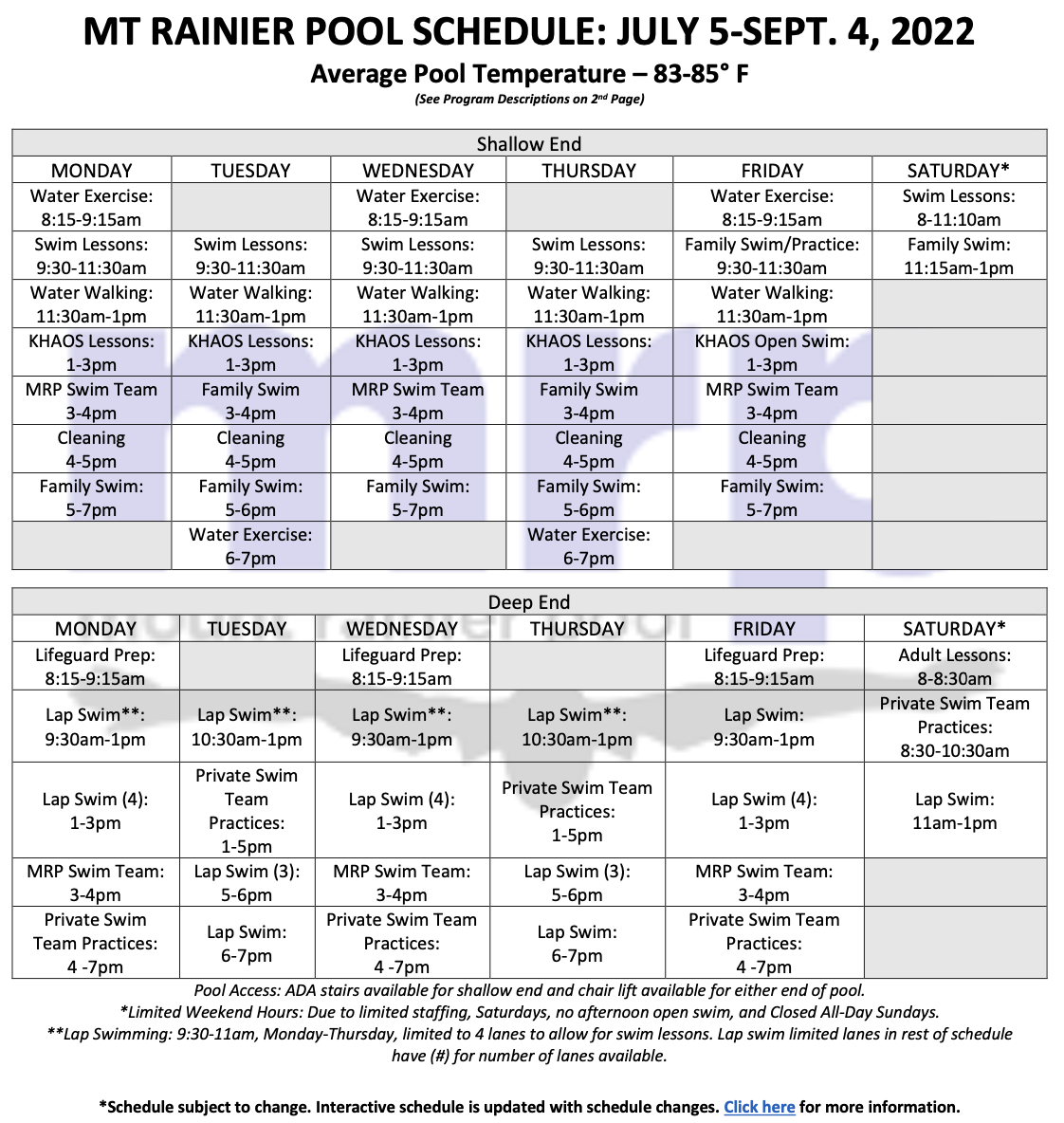 Dear Valued Customer,
Find the perfect time to swim with our new schedule starting on July 5th. After our closure from June 20 – July 4, we will be re-opening with the attached schedule. Our goal this summer is to offer the most swim lessons and training opportunities to increase future program capacity. Below are a summary of the changes.
New Weekend Schedule: We will be adjusting our schedule on Saturdays and will be closed on Sundays. We are doing this to allocate more staff for swimming lessons and other community programming. Note – Wibit Swims are on hold until Fall.
New Water Exercise Times: To accommodate more swim lessons, water exercise has been changed through the end of the summer to the following times.
Mornings: Monday, Wednesday and Friday, 8:15-9:15am
Evenings: Tuesday and Thursday, 6-7pm
$2 Saturday Special: See below for our Saturday Family and Lap Swim special. 
OTHER IMPORTANT INFORMATION FROM PAST EMAILS:
Swim Lessons/SEEK Grant Summer Update: Click here for information.
Summer Community Programs (Ages 9-18): Click here for information.
Upcoming Closure: Click here for information .
All programming is subject to change with the directives, so please sign up for notifications and add us as a contact to ensure our messages are not being sent to junk mail. This will help you get the most up-to-date information.
Click here to download a PDF of the schedule.
Click here to view the rest of the message. (Coming Soon)