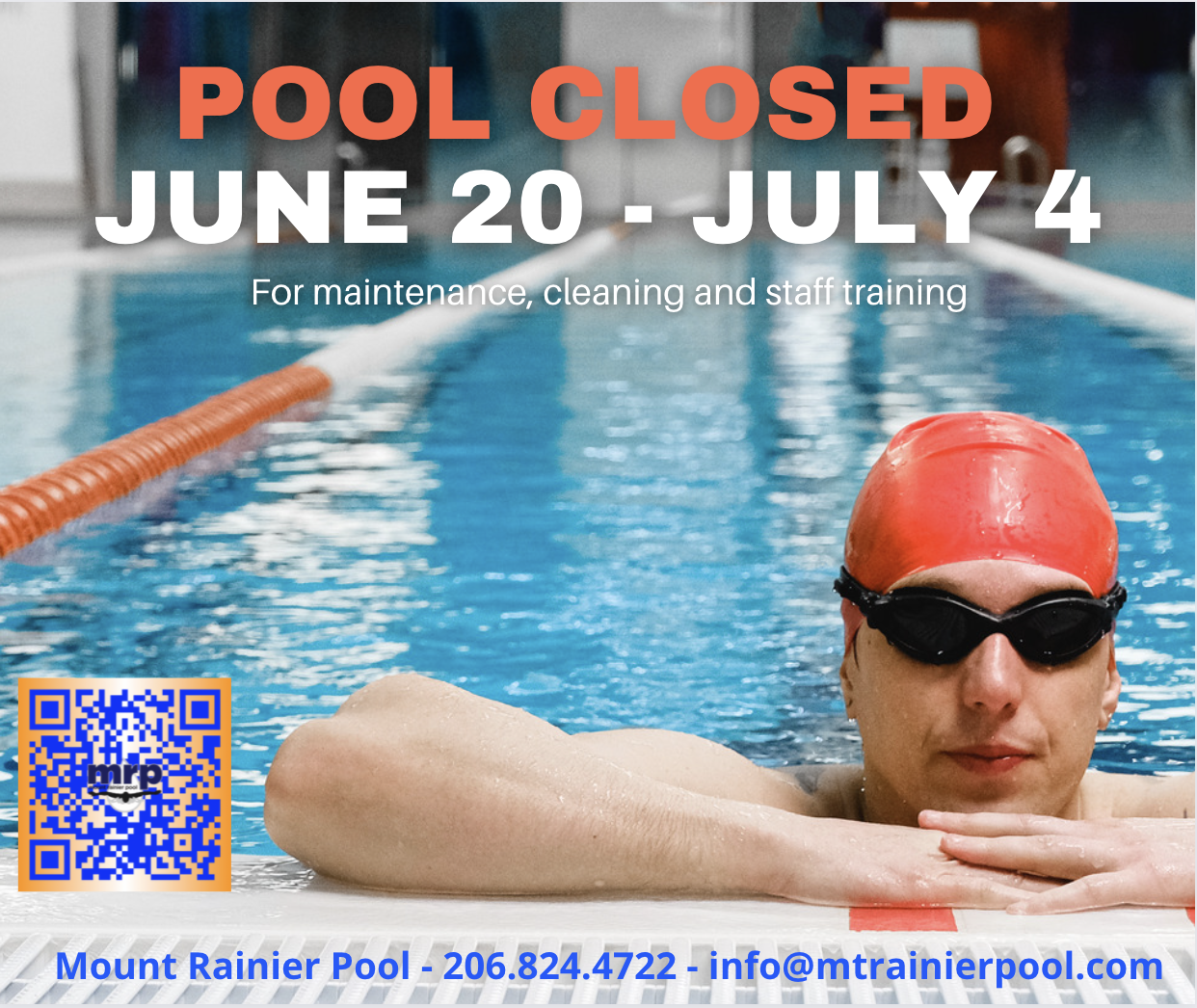 The Mount Rainier Pool will be closed June 20 – July 4. We will be closed for maintenance, cleaning and staff training. We have listed other pools in the area that you can utilize for those two weeks. Click here to view those pools.
STAFF TRAININGS (& CERTIFICATION OPPORTUNITIES)
Our goal is to maximize this time to train staff to increase our capacity for not only operational hours, but also swim lessons. We will be hosting a lifeguard training, swim instructor training and new staff orientations. We also hope these trainings will not only make the pool more safe, but help us improve our customer service.
Free Trainings
If you are interested in getting your child signed up for these trainings, contact us. We will be offering a separate swim instructor and lifeguard certification courses. Both certifications are free with a commitment to work at the Mount Rainier Pool. Please call us at 206.824.4722 or email FrontDesk@MtRainierPool.com for more information.
MAINTENANCE PROJECTS
We will be taking care of a couple of potential items that could lead to a breakdown and will be addressing them including replacing a power and plumbing repairs. When we are able to schedule these projects we cut down on the closure times by being able to order the parts and schedule the repairs. If these repairs are not scheduled, we may have to wait until services are available and parts can be delivered. Also, these repairs are cheaper when they can be scheduled.
CLEANING PROJECTS
We know you enjoy not only the clean water, but also good air quality and clean restrooms. We will be working to clean all three including high dusting, cleaning showers, locker rooms and decks. 
Click here to view the rest of the message.