Open Swim with Wibit 12:30-2pm (special time*). This swim includes full use of the pool. (No diving due to Wibit (obstacle course) set up.
Wibit Aquatrack setup for Open Swim. Must have swim test and/or lifejacket to use Wibit for safety. New capacity for Wibit.
Limited to 93 capacity in pool. All usage is first-come, first-serve with no reservations.
All users are requested to wear a mask outside of the water and we recommend practicing six feet of social distancing in and out of the water.
Showers and locker rooms are open.
*Event moved to 12:30-2pm to allow for PTSA Rentals afterwards. (If your PTSA is interested, call us for details.)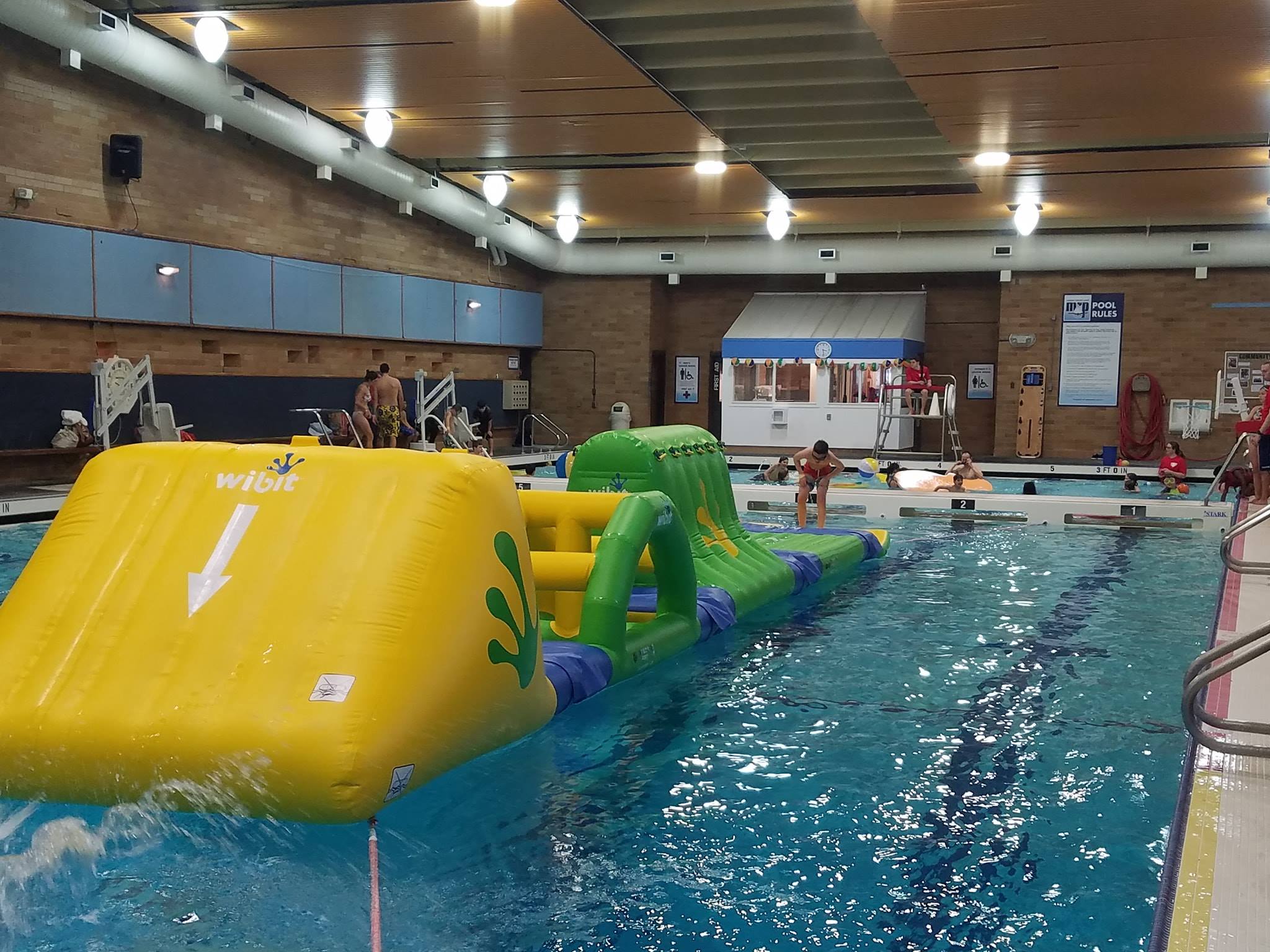 March 19 @ 12:30
12:30
– 14:00
(1h 30′)