The Mount Rainier Pool refurbishment project is underway after encountering some unforeseen issues that required repair before reopening.  When replacing the pool liner and tile surfaces this summer, severe corrosion was found in the buried drain lines and circulation piping and the mortar bedding was found to be failing. The piping had to be replaced. Despite the challenges that the unknown issues presented, the repairs are moving forward.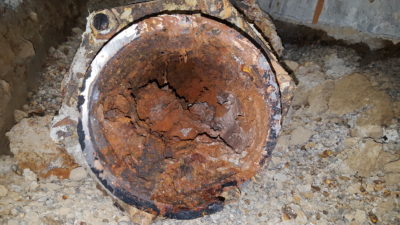 When the drain pipe was exposed by removal of the poo   l shell, major blockage by corrosion was discovered. Unrestricted flow through the 8" pipe is required to reopen the pool.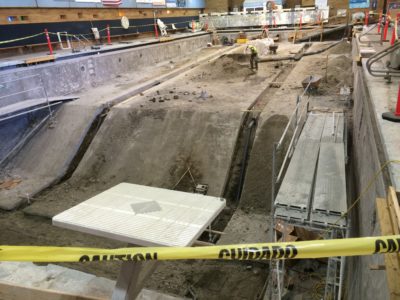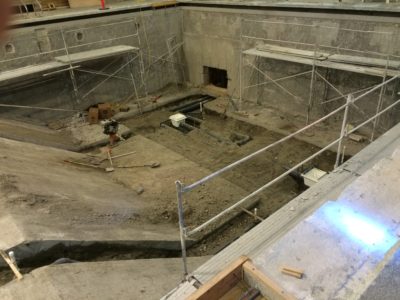 The main drain and supply line had to be dug out, requiring the removal of concrete.  The corroded iron pipes are being replaced with non-corrosive PVC.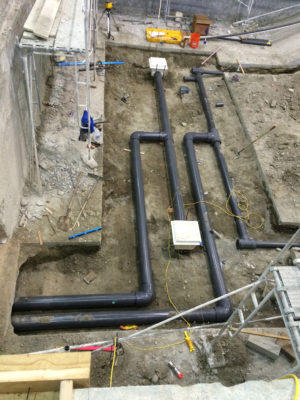 In the deep end of the pool PVC pipe is being installed for the main drain and supply lines.
The pool and its offices are closed during reconstruction and will likely reopen early in 2018. If you would like to contact a staff member, please call us at the District Office at (206) 429-3852. Visit www.mtrainierpool.com, sign-up for our e-news updates, like us on Facebook, and/or follow us on Twitter.