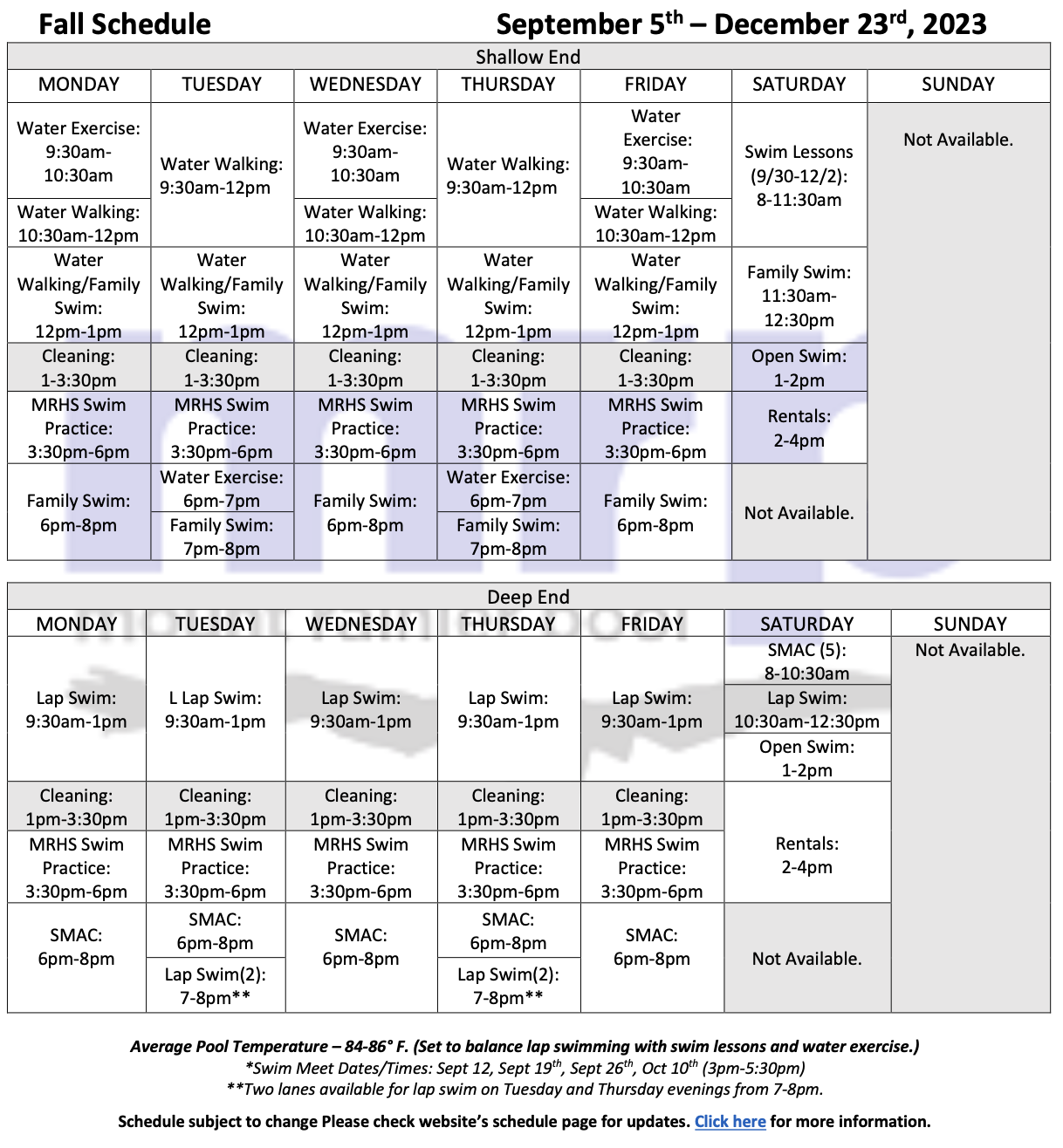 The Mount Rainier Pool will update its schedule for Fall (September 5 – December 23) to accommodate increase swim lessons and other fall programming.  Also, we will have a special schedule on Monday, September 4th for Labor Day before this schedule starts on Tuesday, September 5th.
New  Public Hours: Due to youth returning to high school and college and minor work regulations, we will be reducing our hours back at the start of Fall. Once we are able to ensure we can consistently cover shifts for increased capacity of services, we may increase our schedule. Below are our public /office hours effective Tuesday, September 5.
Monday-Friday, 9:30am-1pm & 3:30-7pm
Saturday, 8am-2pm
Swim Lesson Update: Swim Lesson Information will come out this Thursday, August 24.
New Water Exercise Times: To accommodate morning swim lessons, water exercise has been changed through the end of the summer to the following times.
Mornings: Monday, Wednesday and Friday, 9:30-10:30am
Evenings: Tuesday and Thursday, 6-7pm 
Swim Lesson Update: With the closure earlier this week, we had to move our Fall Swim Lesson Email Update to Tuesday, August 29. We will send an email blast out on that day.
Click here to download a pdf of the Fall Schedule (September 5-December 23).