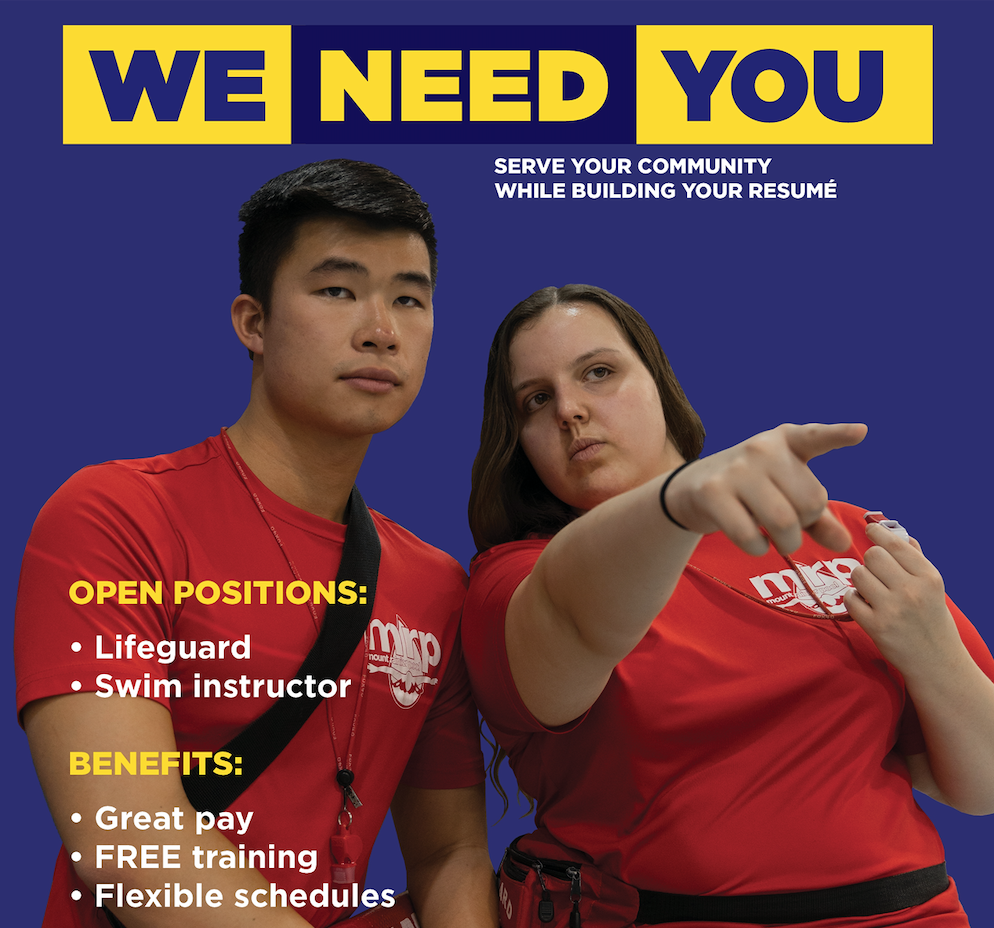 Are you looking for a fun job with flexible hours in a great atmosphere? The Mount Rainier Pool with funding from the Des Moines Legacy Foundation is offering free lifeguarding and swim instructor certifications this spring and summer. Our first free training will be a blended (online and in-person) learning Lifeguard Certification on April 4, 6 & 8. All participants must be committed to work at a pool in the Des Moines or Normandy Park area. Please see email below for other pre-requisites or email us for any questions.
All class members who complete the course will receive an American Red Cross Professional Lifeguard Certification. 
SPECIAL NOTE: This class is a blended class that also has online requirements. Ask staff for more information.
The American Red Cross Lifeguarding course teaches candidates the knowledge and skills needed to prevent and respond to aquatic emergencies. The course content and activities prepare candidates to recognize and respond quickly and effectively to emergencies and prevent drownings and injuries. Certification includes Lifeguarding, CPR, First Aid and AED for the professional rescuer.
Click here for more information.