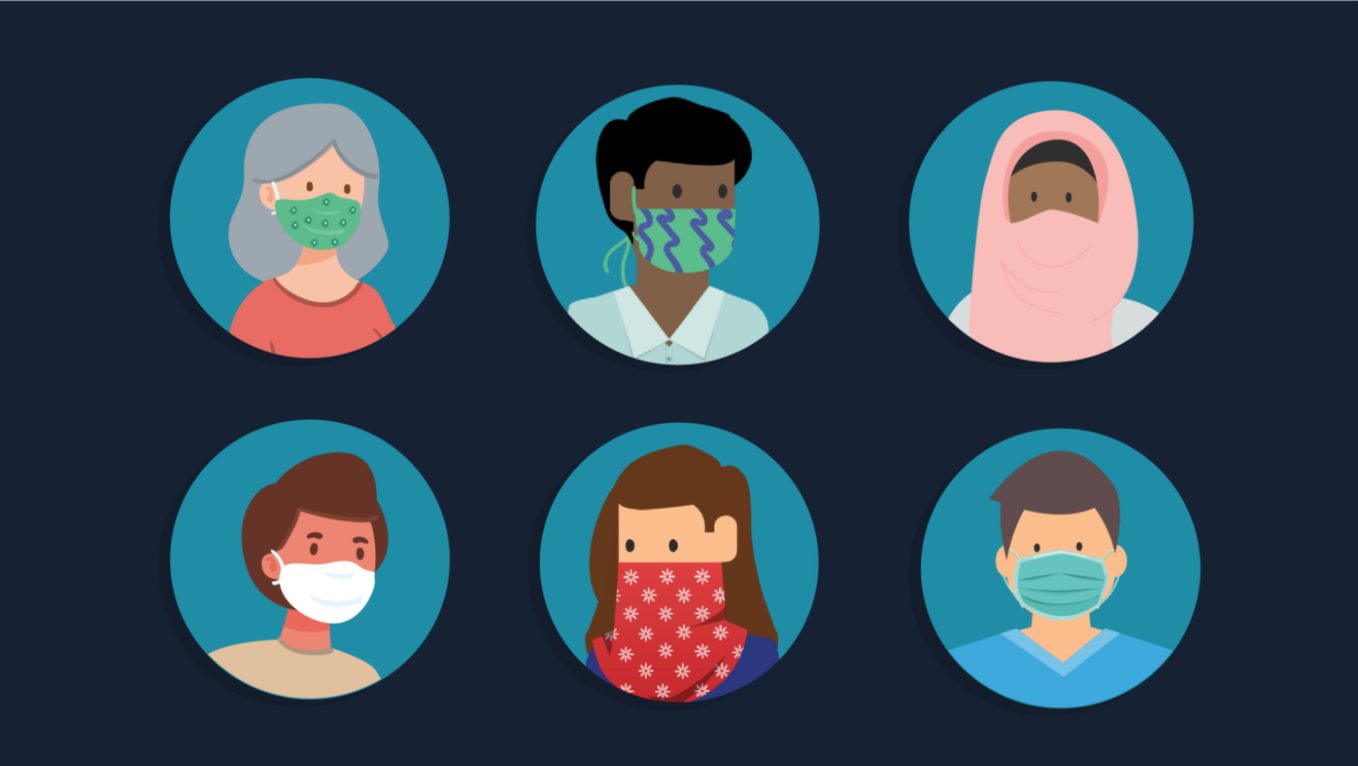 MASKS MANDATORY FOR PATRONS OUTSIDE THE WATER (Effective Monday, August 23): All patrons, must wear a mask outside the water! Patrons are not required to wear a mask in the water, but please limit interactions with other households. Chairs will be left by your lanes in the deep end and the side of the pool in the shallow end to store your masks while you are in the water. We also only limit one patron per shower stall and ask you to keep at least six feet of distance. (Note-These directions may change, as we should get updated guidance by the State Department of Health, Water Recreation Facilities next week. We will send out an update if anything changes.)
(From State of Washington) As with previous orders, there will be specific exemptions for those who may be adversely impacted by wearing a facial covering. These exemptions include those with certain medical conditions and children under the age of two, who should not wear a face covering. Children aged two, three and four are encouraged, but not required, to wear a face covering in public with the assistance and supervision of an adult.
FORGOT YOUR MASK: If you forget your mask, we have complimentary, disposable masks at the front desk.
We appreciate you helping us keep everyone at the pool and in the community safe by following these guidelines.
If you have any questions, call us at (206) 824-4722 or email us at info@mtrainierpool.com.