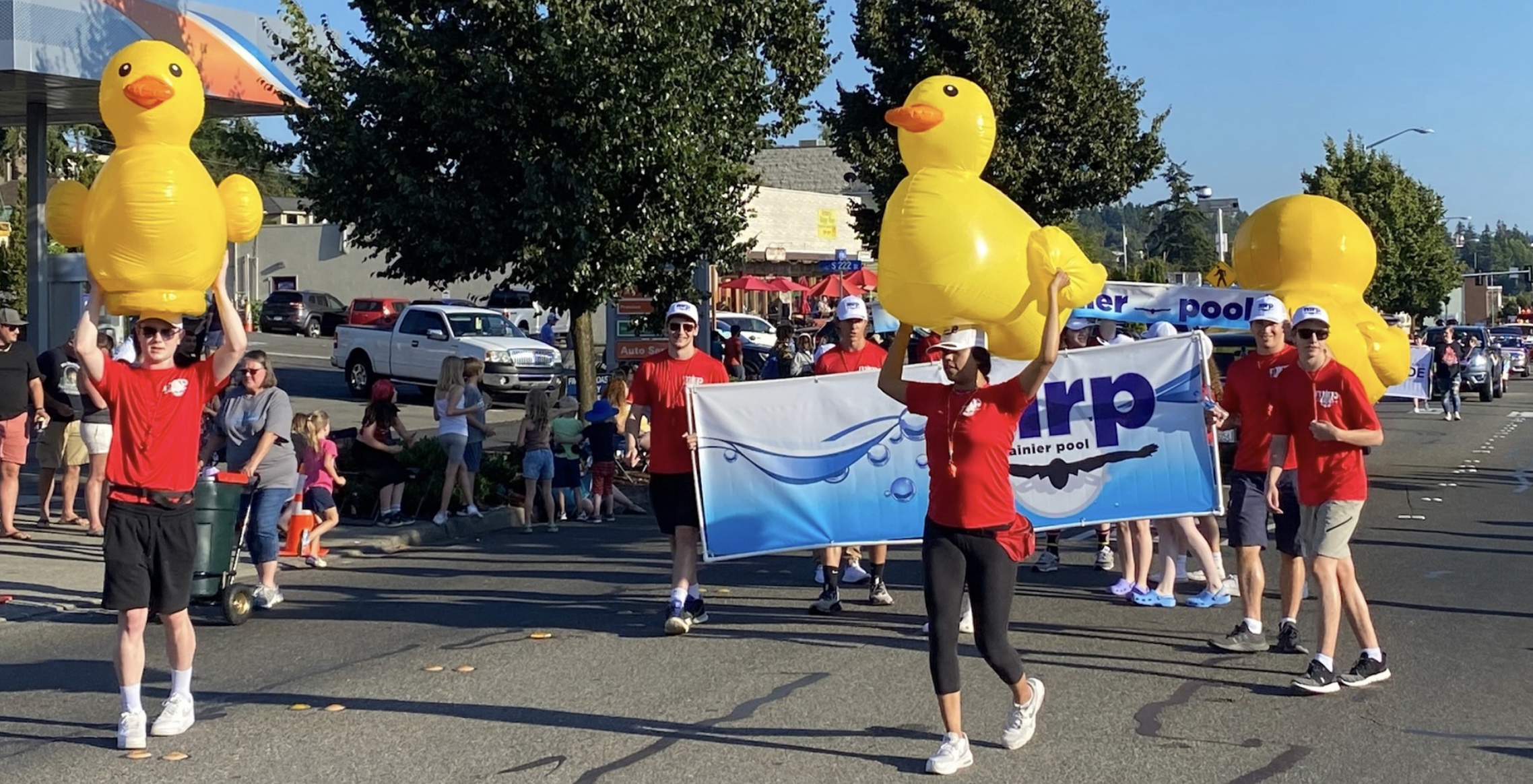 The Mount Rainier Pool will be closed on Saturday, July 22. All staff will be participating in the Waterland Parade. See below for more detailed information.
PARADE INFORMATION
Staff will be participating in both the kids and grande parades. Staff will be handing out rubber ducks and candy, and helping promote water safety, swim lessons and the pool. 
The kids parade will start at 5:45pm and the grande parade will start at 6pm. Both will be in downtown Des Moines along Marine View Drive.
Click here for more information about the Waterland Festival and Parade.
WHY?
Water Safety and community are very important to our district.
Water Safety and swim lessons are important as drowning is the seconding leading cause of unintentional death for youth, ages 1-14 in the U.S. That is why our District has offered over $100,000 of free swim lessons over the last year. Des Moines is surrounded by lakes, rivers, and the Puget Sound, which all have great water-based opportunities (boating, swimming, diving, paddle board, etc.) that adults 15 and older are more apt to drown in without proper water safety education. Our goal it to promote water safety to all ages, and offer programming to help people be safer and feel more comfortable around the water.
Community events bring people of all walks of life together, strengthening the bonds between them. Our goal it to participate in these events to make people better aware of water safety, and help better promote swim lessons to the entire community. We hope participation does not only make them aware, but helps them feel more comfortable in using the Mount Rainier Pool and water-based activities in the surrounding community.