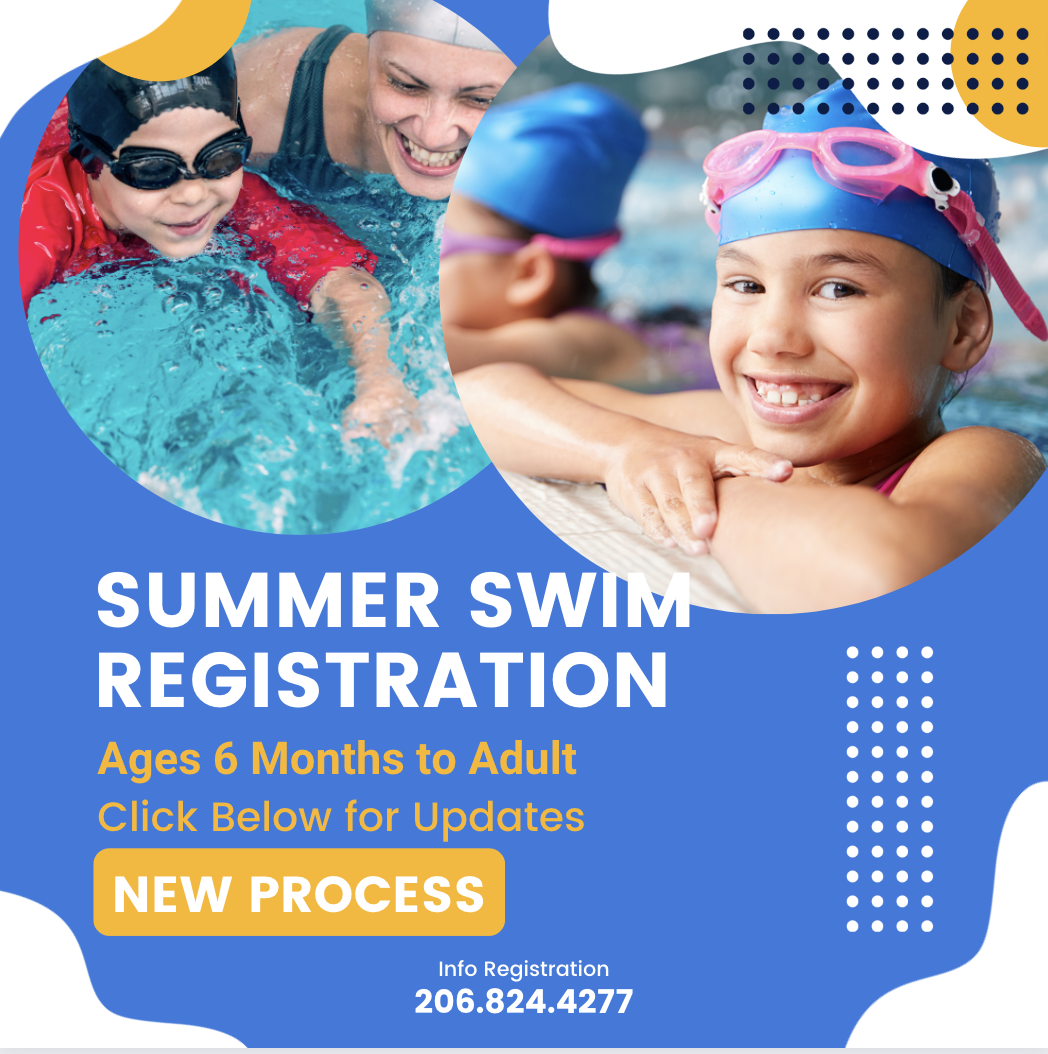 Dear Valued Customer,
In an attempt to better serve those who made the effort to come in and register during our Spring registration and make it easier to be on waitlists for classes, we have instituted the new process.
NEW, UPDATED SEEK PACKET
Please download and read the NEW SEEK Packet for summer swim lessons. Click here to download the information. It contains most of the questions you may have including new registration process, survey information and other important information.
NEW REGISTRATION PROCESS
We have a new two-step process for registration for swim lessons.
Current students will continue to register for swim lessons with the same process.
New students can call or stop by to be placed on a waiting list. These people will now be contacted when spots become available.*
Please see new SEEK Packet for more detailed information including registration dates and times.
*New registrants for Preschool 1-3 (ages 4-6) and Levels 1-6 (ages 7-14) will only be able to register for waitlists. Parent and Child (ages 6 months to 3 years, 11 months) and Adult (ages 15 and older) will still be able to register directly for classes.
SPRING WAIT LIST PRIORITY (CALLS)
People that came in and were placed on waitlist for Spring Classes before May 25th will be contacted before new student registration opens. If you were placed on a waitlist for Spring 2022 classes, please expect that you may receive a call. People that do not return calls may not be placed on the new waiting list and people that do not immediately return calls may have later calls placed ahead of them.
ADULT AND PARENT & CHILD CLASSES
In an effort to best utilize the funds from the SEEK Grant (ages 4-14), we will only be offering Adult Swim Lessons and Parent and Child Swim Lessons on Saturday mornings. For more information, visit our swim lesson page.
OTHER FREE OPPORTUNITIES
See below for other free opportunities including MRP Swim Team and Lifeguard Prep Courses. Both are limited to 20 spots due pool space.
UPDATE: REGISTRATION FOR BOTH PROGRAMS IS TUESDAY, JUNE 14 @ 4PM.
Click here to read the rest of the post.