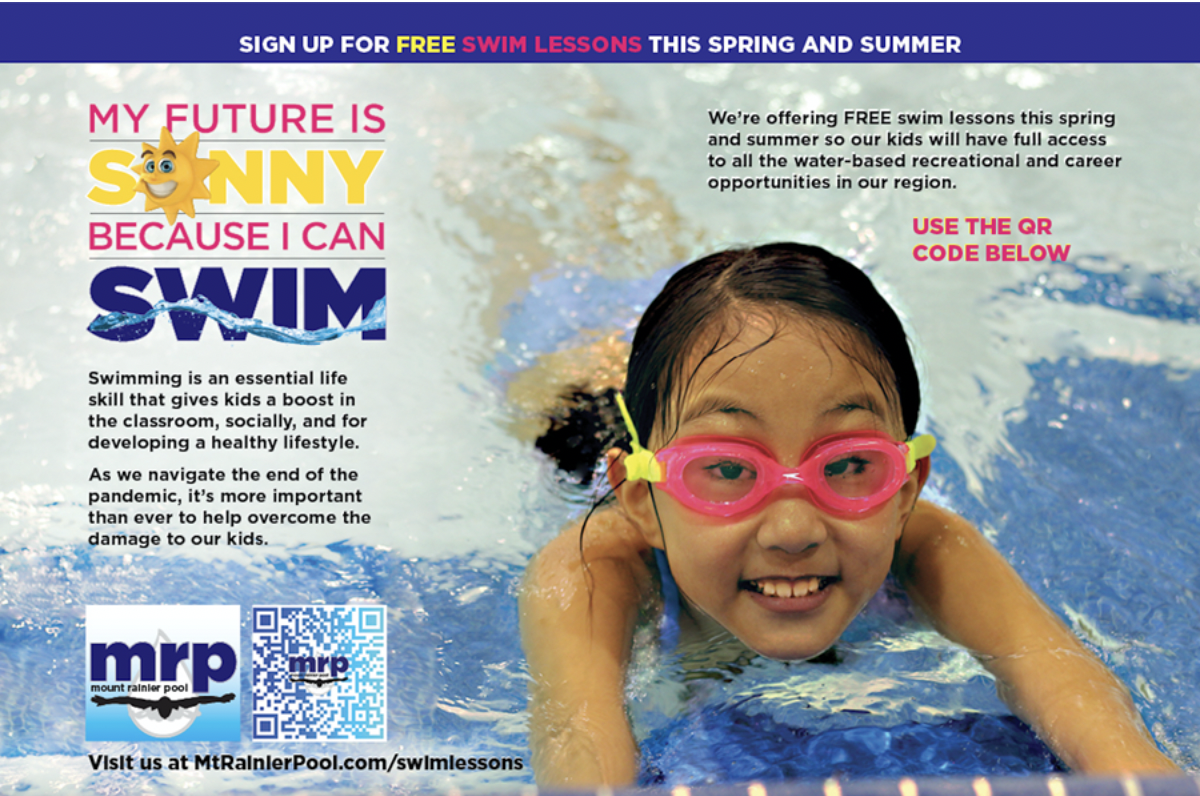 Des Moines, WA — (April  27, 2022) — Registration for the next set of Monday & Wednesday Swim Lessons will start next week. Please see registration and class dates below. 
SEEK GRANT (FREE LESSONS)
The SEEK Grant will cover free swim lessons for children, ages 4-14 through a grant from the Office of the Superintendent of Public Schools. Please read the SEEK Grant Packetbefore registering, as it is the top priority.
NEW STUDENT REGISTRATION PROCESS UPDATE
On Wednesday, May 4, we will start registration at 4:00pm. We will have three staff members dedicated to in-person registration and one person registering people on the phone. We strongly suggest that people come in person due to the high demand.
WAITLISTS
We strongly recommend people that cannot get into classes, sign up for a waitlist. Although, we cannot guarantee, everyone get a spot, we will do everything we can to create additional classes with the people on waitlists. 
REGISTRATION
Below are the registration dates for the next session. All registration will be in-person or by phone (no online registration). We also do not hold spots for anyone. All registration is first-come, first-served. (Note-we are only offering Parent & Child and Adult Lessons on Saturdays during the Spring and Summer due to the SEEK Grant).
Monday & Wednesday Evenings, 4:30-7pm
Class Dates: May 16 – June 13 (No May 30)

Current Student Registration – Monday, May 2 @ 4pm
New Student Registration – Wednesday, May 4 @ 4pm
For more information, check the rest of this email and our swim lesson page.