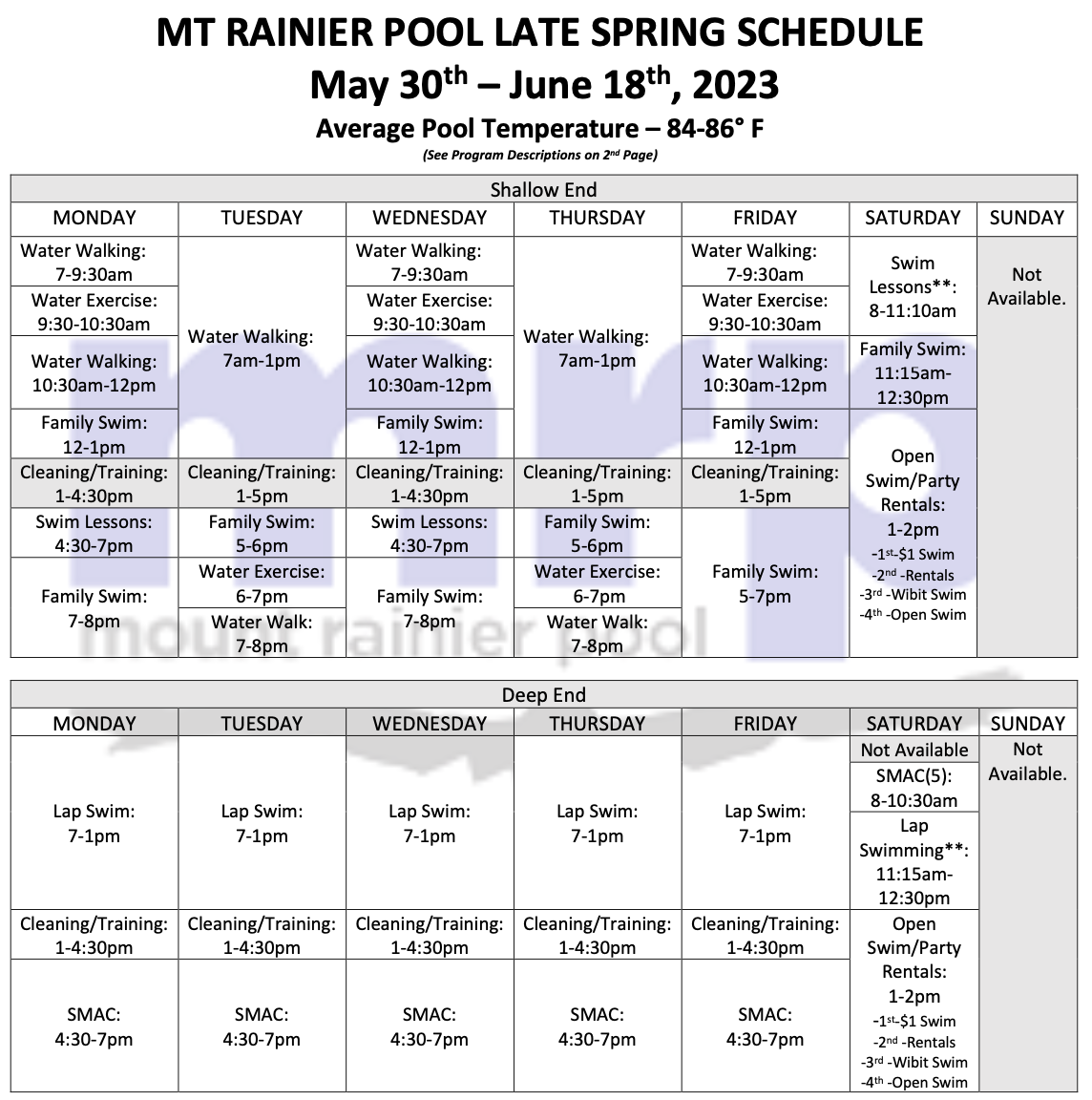 Dear Valued Customer,
Expanded morning hours for lap swimming and water and water walking! The Mount Rainier Pool will be expanding its morning schedule to open at 7:00am on weekdays. This will start on Tuesday, May 30. It also includes a new lunchtime family swim from Noon to 1pm on Mondays, Wednesdays and Fridays. Attached is a copy of our schedule.
The schedule will run through the end of school when we will have another update.
Also, please be aware that we will be open on Memorial Day and have our mid-session break. See below for more information.
Click here for more information.